Coalition grows out of new cooperation for mutual learning.
The Declaration of Actions of the Consortium for Renovating Education of the Future states, "The Network of Networks (NN) with universities as the core will share and publish study results. By participating in such trials, teachers develop materials in pursuit of new teaching methods, and transfer the results of practice and evaluation to other teachers on the website, so that even teachers who live far away can change their classes in the same way. Small networks established on a single subject or area will be linked to other networks to expand the NN."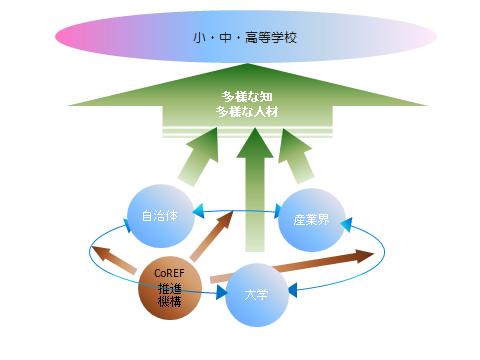 To utilize highly specialized views and knowledge of members of society, members of academic societies, and researchers at universities, the promoting organization will link the networks of the Academic Society Consortium and Business University Forum of Japan to networks of teachers. The NN will expand, with the promoting organization serving as the core.